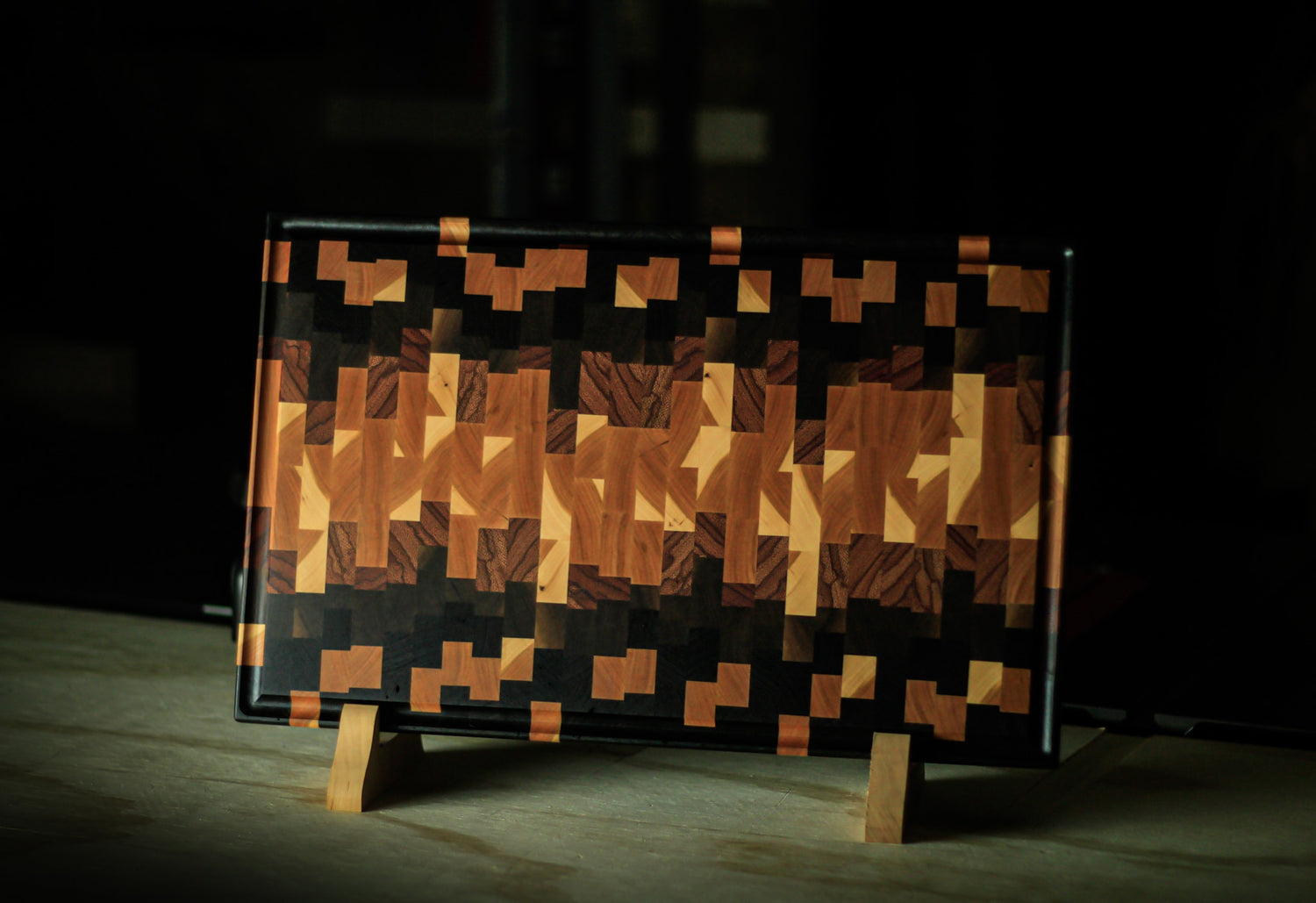 Eco-friendly artisan woodwork
Beautiful, functional, and built using renewable energy. Yes, you can have it all!
Handmade in California by a husband and wife team.
Shop Now
Our Story
Blue Pine was co-founded by husband and wife team, DJ and Chrissie. In 2020, they started gifting friends and family their handmade boards. As more and more people requested one, they knew they had something special. Their website officially launched in 2021. What sets them apart is their drive to build all products using renewable energy. Not only is Blue Pine Earth friendly, they care deeply about their customers. They want people to love and use their boards, so Blue Pine Board Butter is included with every board purchase. In addition, the Renew Program was created specifically for that purpose. Find out more about Renew here.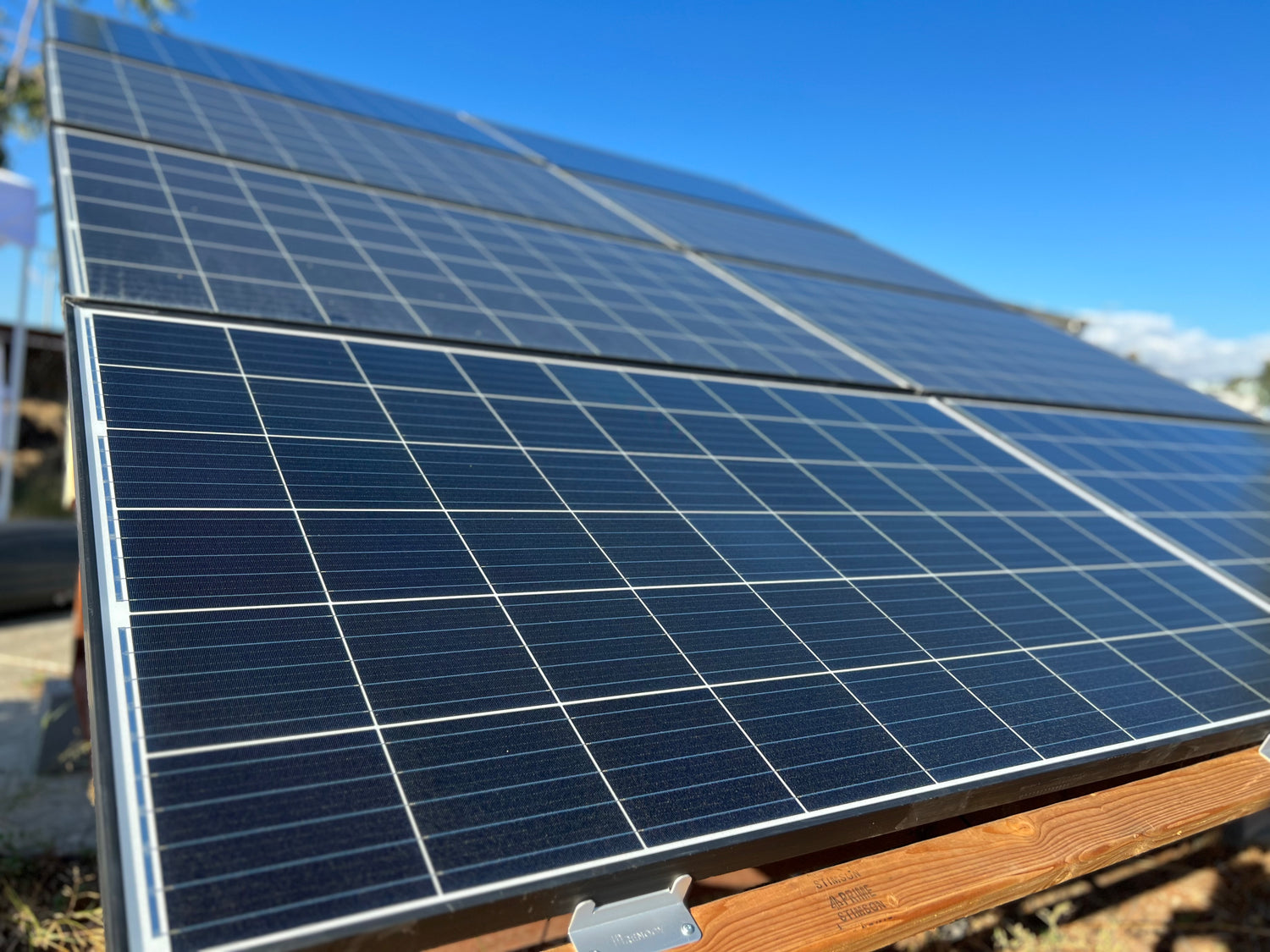 Our Green Journey
With inflation on the rise and climate change more pertinent than ever, we believe our quality and durable products will help make a positive impact to Earth. Our manufacturing process is run on renewable energy, making us an eco-friendly wood shop. We recycle scrap wood and turn them into beautiful pieces. We strive to ensure our products are Earth-friendly, down to our packaging.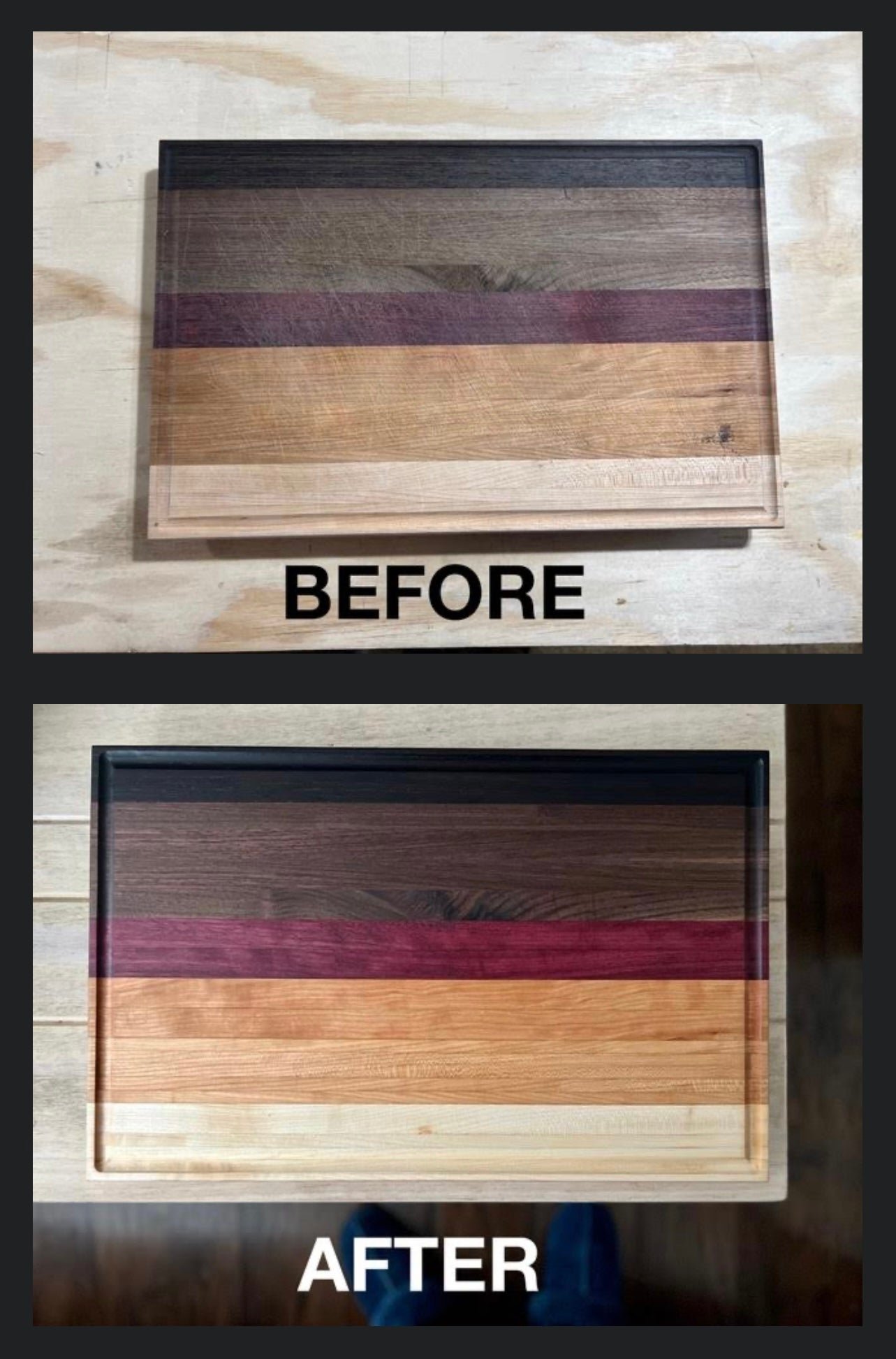 Renew Program
Another green initiative is Renew, our complimentary lifetime refinishing program. Not only do we want you to love and use your board, we want to help you keep it long lasting. We will sand away any surface marks on your board and rewax it for you, completely free of charge.
Too often we hear about boards that are cracked, dry, and uneven. To remedy this, we include board conditioner with every purchase. Instructions on how to care for your board can be found on this page.
Learn more about Renew
Check Out This Collection